EVAPCO Welcomes New CDC Legionella Prevention Guidelines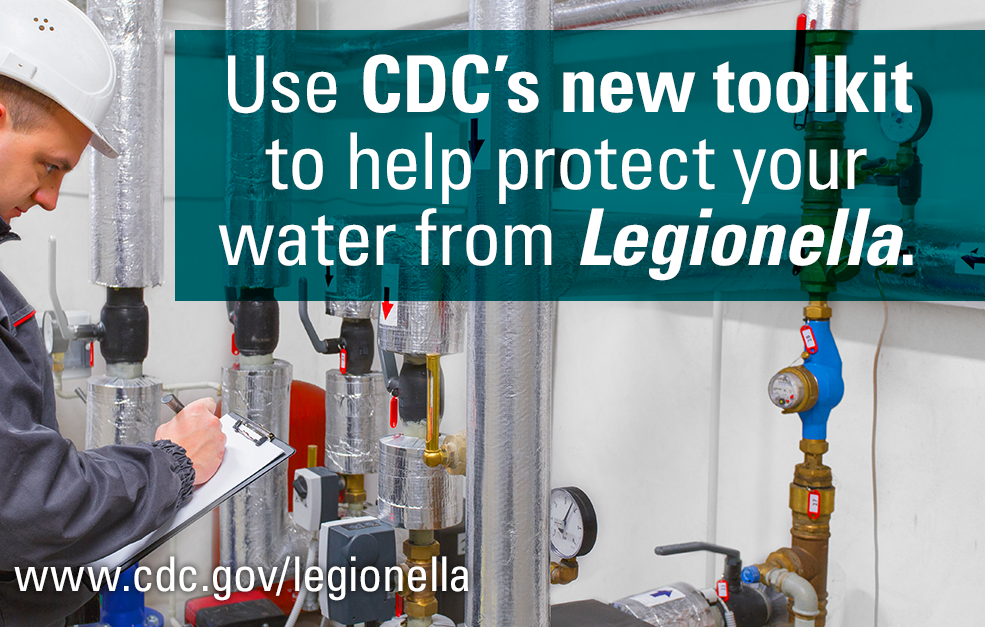 EVAPCO Welcomes New CDC Legionella Prevention Guidelines that Focus on Building Water System Management  
CDC Vital Signs data also concluded that "the most common source of building-associated Legionnaire's disease outbreaks was drinkable water (56 percent)."
BALTIMORE, June 7, 2016 /PRNewswire/ -- Today, the Centers for Disease Control and Prevention (CDC) released new guidelines in the fight to prevent Legionnaires' disease. The publication of the toolkit is a giant step forward in offering practical guidelines to help building owners control Legionella bacteria once it has entered their buildings from the public water supply.
"With the publication of the CDC's guidelines, we urge federal, state and local governments to step up and fully address the public water distribution systems to stop Legionella from reaching the buildings in which we live and work," said Daryn Cline, a spokesperson for an Alliance to prevent Legionnaires' disease. "The evidence clearly illustrates the need for a more comprehensive approach in the fight against Legionnaires' disease."
Recent outbreaks of Legionnaire's in Flint, Michigan and the Bronx have put the spotlight squarely on the nation's public water infrastructure—and the onus on water agencies and building owners to control the spread of Legionella.
The CDC's toolkit reflects best practices for building water system maintenance. According to the CDC's recent report on investigations into building-associated Legionnaires' disease outbreaks, 56 percent of outbreaks were caused by contaminated drinking-water systems. An outbreak is classified as two or more people contracting Legionnaires' disease within the same water system.
"Many of the Legionnaire's disease outbreaks in the United States over the past 15 years could have been prevented," said CDC Director Tom Frieden, M.D. M.P.H in a media release issued by the CDC today. "Better water system management is the best way to reduce illness and save lives, and today's report promotes tools to make that happen."
"We are proud to endorse the CDC's new guidelines. The implementation will have an enormous impact on the most susceptible portions of the population," said Tonya Winders, President and CEO of the Allergy & Asthma Network. "As an advocate for those with asthma and other related respiratory illnesses, I know how important it is that the guidelines the CDC are recommending must be seriously considered as a comprehensive way to tackle a disease that claims the lives of hundreds of people each year."
"The importance of establishing an effective building-water management plan, as described by the CDC, should not be taken lightly," said John Letson, Vice President of Plant Operations at Memorial Sloan Kettering Cancer Center. "Because they house the most at-risk portion of the population, hospitals have already implemented rigorous programs with regards to Legionella bacteria, but the protections shouldn't stop there. Once a patient with a compromised immune system is discharged, it is essential that the water in their home is free of Legionella bacteria."
An Alliance to prevent Legionnaires' disease was recently formed comprising public health/medical professionals, building engineers, water treatment professionals, and manufacturers of cooling technologies. 
For more information on the prevention of Legionnaires' disease, please visit http://preventlegionnaires.org/
To view a copy of the CDC's recently published toolkit, please visit http://www.cdc.gov/legionella
Contact: Greg Gordon
Office: 516.829.8374|
ggordon@zimmed.com 
SOURCE Alliance to Prevent Legionnaires' Disease
Related Links