EVAPCO announces new products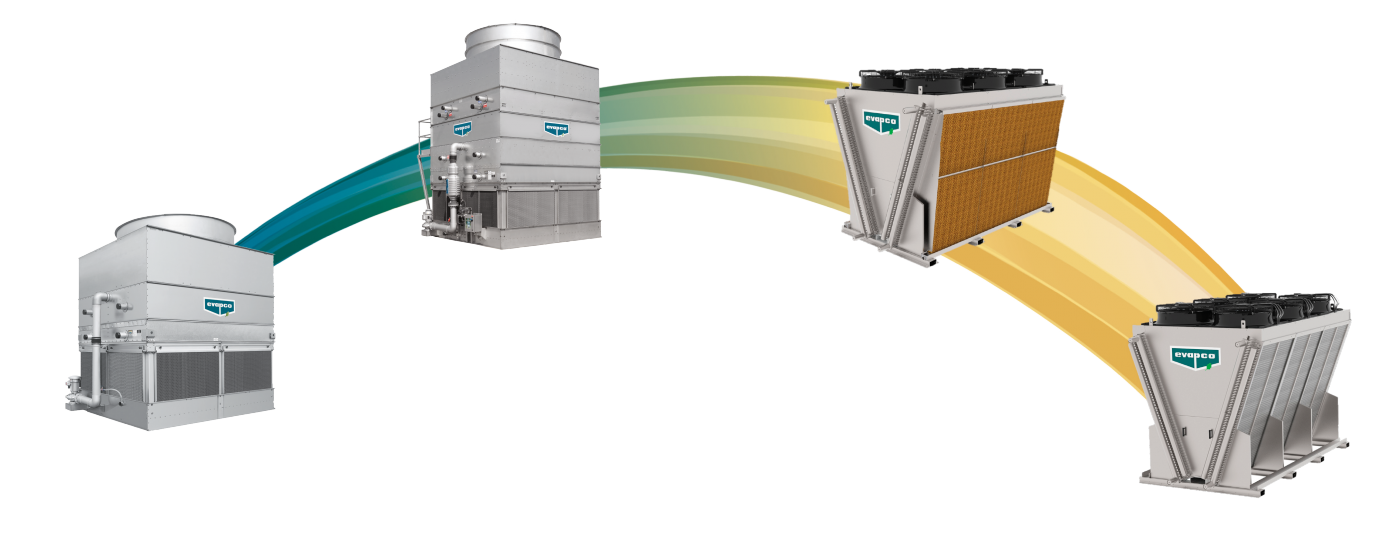 EVAPCO eco-Air™ Series Products Offer Broad Flexibility
EVAPCO is thrilled to announce the newest products to complete our Full Spectrum of Global Solutions.
Our eco-Air™ Series of dry and adiabatic products offers unparalleled flexibility in a wide range of capacities, footprints, motor types and controls.
From the smallest factory-assembled cooling tower to the largest field erected air-cooled steam condenser, we offer heat transfer products designed to meet the water and energy requirements for any project. We are committed to providing solutions that are energy efficient and conserve water.
The eco-Air family of products provides a broad range of heat transfer solutions with minimal or no water use with V-coil or flat coil configurations. The series includes:  
eco-Air Series Dry Coolers
eco-Air Series Air Cooled Condensers
eco-Air Series Adiabatic Coolers and Condensers
As an industry leader in third-party performance certifications, our fully-rated products enable you to operate your cooling systems efficiently and with complete peace of mind.
EVAPCO provides a full spectrum of global product solutions for the Commercial HVAC, Industrial Refrigeration, Power Generation and Industrial Process markets.