Alliance to Prevent Legionnaires' Disease Launches New Website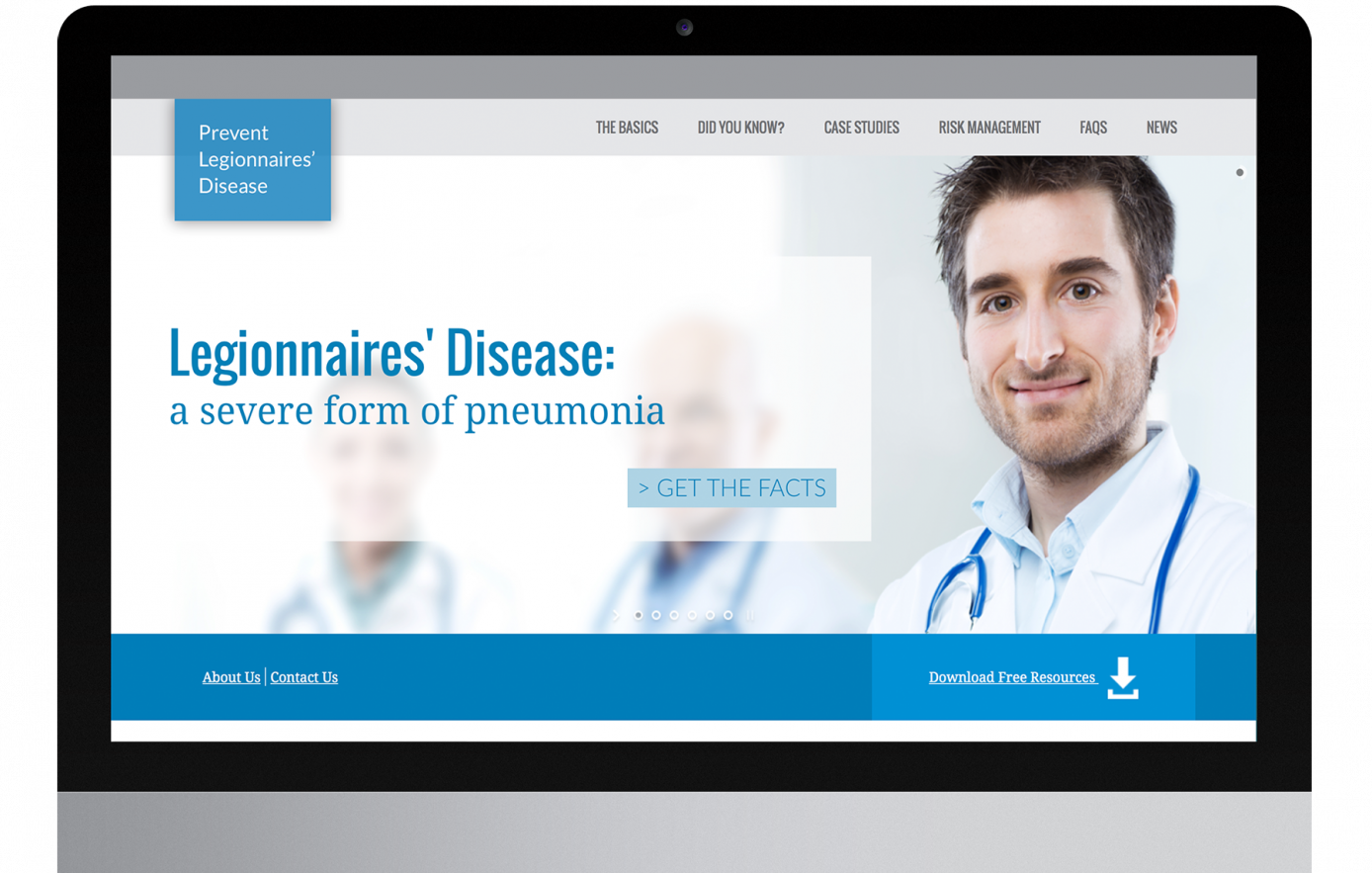 BALTIMORE, June 28, 2016 /PRNewswire/ -- An alliance to prevent Legionnaire's disease has recently launched www.PreventLegionnaires.org, a brand new website aimed at providing the public with information about Legionella bacteria, its source and how individuals become infected with Legionnaires' disease. The website launch coincides with the release of the CDC Vital Signs and Morbidity and Mortality Weekly Report (MMWR), confirming that "the most common source of building-associated Legionnaire's disease outbreaks was drinkable water (56 percent)." 
PreventLegionnaires.org was peer reviewed and was linked to by the Centers for Disease Control and Prevention (CDC) at  http://www.cdc.gov/vitalsigns/legionnaires under Issue Details/Other Sites "Legionnaires' Disease: Lines of Prevention (Infographic)."
"PreventLegionnaires.org is the culmination of months of research and consultations with medical professionals, building engineers, microbiologists, and water treatment experts," said Daryn Cline, spokesperson for an alliance to prevent Legionnaires' disease. "We saw that there was a need for a comprehensive website such as this for the public to obtain valuable information about Legionnaires' disease."
A powerful resource for those interested in learning more about Legionella bacteria and Legionnaires' disease, PreventLegionnaires.org disseminates valuable information about typical symptoms, points of exposure, those most at risk for exposure, and ways to prevent the bacteria from spreading. Furthermore, the site provides various FAQ pages, fact sheets, case studies and risk-management tools. 
"We are very excited about the launch of PreventLegionnaires.org. The site will provide communities across the country with a consolidated resource to learn essential facts about Legionnaires' disease," said Dr. Richard Miller, Microbiologist, Vice President and Director of Laboratory Services for Environmental Safety Technologies, a CDC Elite Legionella Laboratory. "There is a lot of misinformation about how the bacteria gets into water systems and causes the spread of Legionnaires' disease. PreventLegionnaires.org will provide the most up-to-date scientific information."
An alliance to prevent Legionnaires' disease was recently formed comprised of public health/medical professionals, building engineers, water treatment professionals and manufacturers of cooling technologies to advocate for comprehensive approaches to limit the growth and spread of Legionella bacteria. Large outbreaks are typically the only cases of Legionnaires' disease which get reported by the media; however, approximately 96 percent of all Legionnaires' cases around the country are individual, single cases.
"The CDC estimates there are anywhere from 8,000 to 18,000 cases of Legionnaires' disease each year in the United States," said Tonya Winders, CEO and President of the Allergy and Asthma Network. "Our hope with launching PreventLegionnaires.org is to decrease the number of cases throughout the country by giving the public information they need to better protect themselves against Legionella bacteria."